By Shannon Darcy
Penn's Cave & Wildlife Park is back in full swing for 2023! This historic attraction has long been known as the place to 'see it by boat.' However, it has also been a working farm since 1908, which supports the fun above ground. It is the perfect place for all-day family adventure.
The farm-nature-wildlife tour is full of wildlife to enjoy. You can see a new wolf pack in the brand new wolf habitat, and then head off to see mountain lion cubs in their first full-season debut. The working farm operation at Penn's Cave is self-sustaining, growing crops that feed the wildlife throughout the park. The 90-minute tour is given by bus, tractor tram or off-road vehicle, and features native North-American wildlife like bison, elk, whitetail deer, timber wolves, bighorn sheep, mountain lions, bobcats and foxes, along with Texas Longhorn cattle.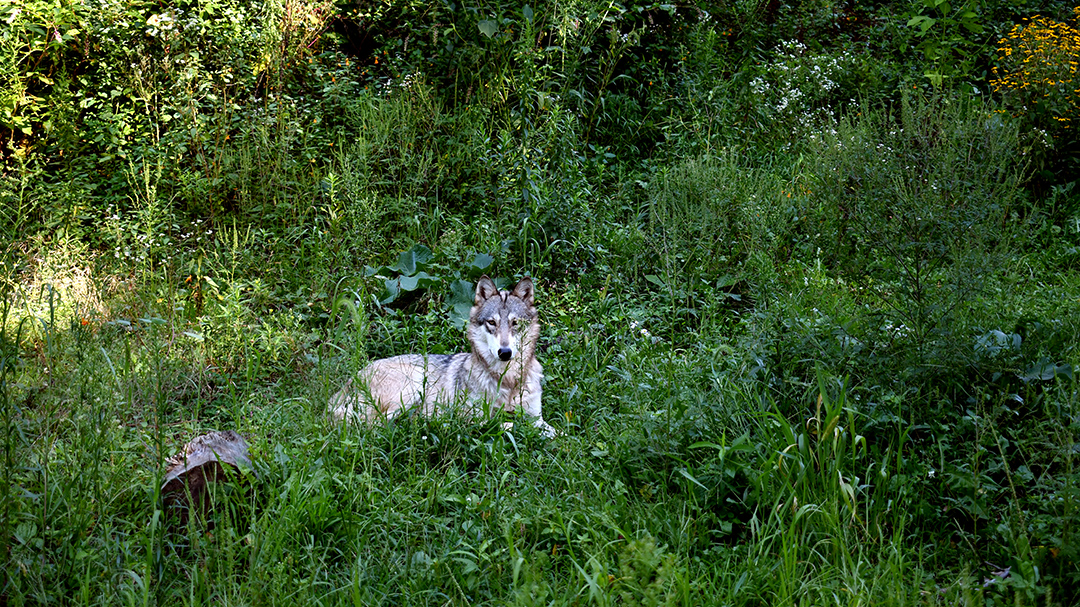 For lunch or a snack, stop by the Cave Café inside the Visitors Center. You can choose between farm-raised bison or Texas longhorn burgers and hotdogs, nachos, grab & go foods, bottled and fountain drinks, novelty ice cream products, candies and fudge. Find a seat indoors or enjoy the view with outdoor seating near the Front Plaza or the Miners Maze Patio. After lunch, explore the largest gift shop in all of Happy Valley, where you can find unique gifts such as rocks, crystals and gem specimens; adult and children's clothing; plush animals; educational books and toys; local honey and maple syrup; and of course, many great Penn's Cave souvenirs, including coffee mugs and magnets.
After lunch/snacks and shopping, it is time for the cave tour, which is entirely by boat. Penn's Cave is America's ONLY all-water cavern and wildlife park. The cave features glittering stalactites and stalagmites, often in mysteriously familiar shapes, such as "The Statue of Liberty" and "The Garden of the Gods." See how dripping water has sculpted magnificent flowstone, curtains, cascades, and draperies against a background of pillars and gigantic columns.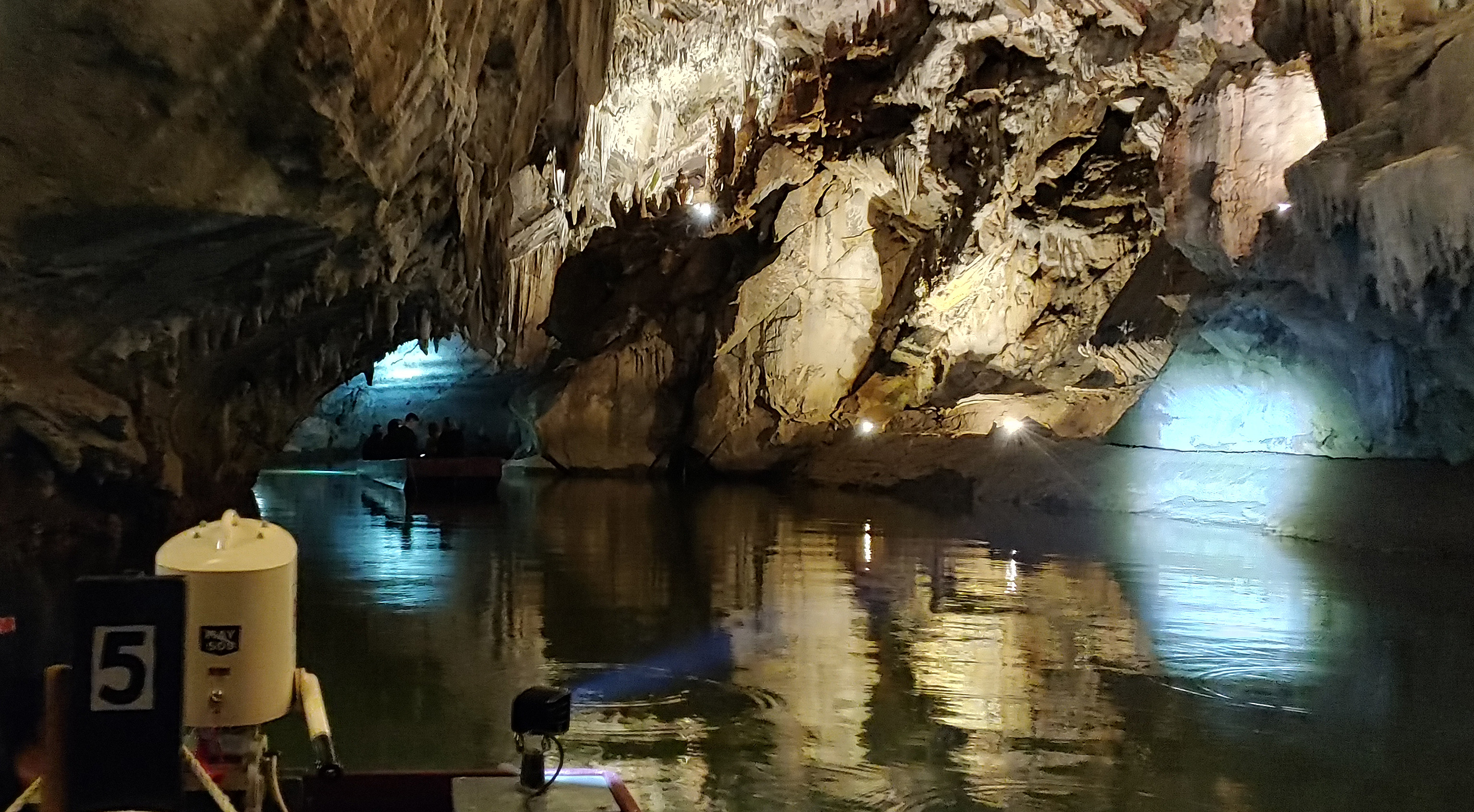 After a full day of tours, don't forget to challenge yourself by trying Prospector Pete's Miners Maze — 4,800 square feet with plenty of twists and turns, an observation tower and four checkpoint stations. Or, visit Prospect Pete's Gemstone Panning. Miners can purchase bags of pre-mixed gem sand from the gift shop. After you make your selection and purchase, take it outside to Prospector Pete's Sluice to begin your gem-panning experience. Depending upon what you select, each bag contains semi-precious stones from around the world, fossils or arrowheads. Every bag is a winner!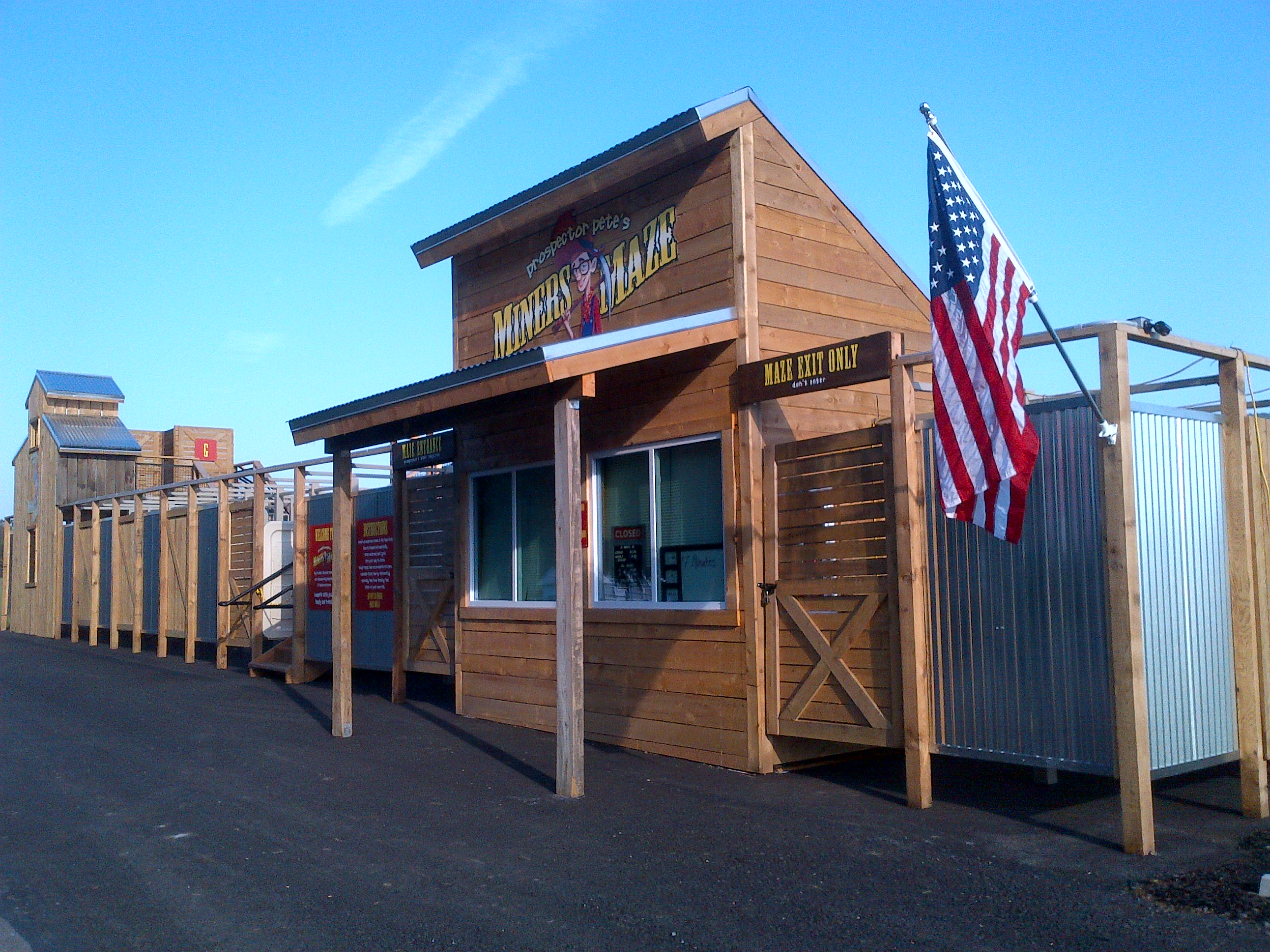 Fun fact: Penn's Cave & Wildlife Park was presented with the Century Farm Award in 2008 by the Pennsylvania Department of Agriculture. To be named a Pennsylvania Century Farm, a farm must be owned by the same family for at least 100 consecutive years. A family member must live on the farm, and the property must include at least 10 acres of the original holding, or gross more than $1,000 annually from sales of farm products.
The farm-nature-wildlife tour at Penn's Cave is open from April through November, so schedule your visit soon! For more information on all of Penn's Cave & Wildlife Park tours, check out their Facebook page and website.