Enjoying Happy Valley's farm-fresh ice cream is a great way to cool off with a sweet treat (or two) when the summer heat kicks in. Check it these delicious options.

Meyer Dairy Farms
Located in State College, the Meyer Dairy Farms store features more than 40 ice cream flavors that transform into delicious milkshakes and sundaes, or enjoyed on a cone or in a dish. The store also sells homemade ice cream cakes, milk, eggs and heavy cream, and other local products. In operation since 1887, Meyer Dairy Farms raises 400 Holstein cows that roam over 1,000 acres and provide the milk for their popular ice cream and other dairy products. Some flavors are unique to central Pennsylvania: teaberry, butter crunch, rum raisin, grapenut, maple walnut, lemon custard and coconut chip. Traditionalists never fear! Chocolate, vanilla, mint flake and butter pecan are on the menu too.
Berkey Creamery
For 155 years, the famous Berkey Creamery has been part of the Penn State experience. Located on the northeast side of campus, the creamery typically is packed with students, alumni and visitors. The creamery has the ice cream-making process down to a science, with an extensive list of production steps to make a great ice cream cone for a happy customer. With more than 100 ice cream flavors, 10 different frozen yogurts and six sherbet choices, there is something for everyone to enjoy. Too long before your next visit to Happy Valley? No worries. Berkey Creamery delivers! Products are available online through the website.
Nittany Valley Creamery
Nestled among picturesque Amish farms in the beautiful Nittany Valley in Howard, the Nittany Valley Creameryrecently opened its Dairy Barn ice cream stand and store. The Glick family, owners of the farm and Dairy Barn, wanted to find a way to sell the fresh ice cream straight to customers instead of wholesale, so they decided to open the barn and focus on the true essence of "farm to table." The ice cream comes straight from the cows on the farm, which are treated with the utmost care and fed non-GMO food that is also grown on the farm. The entire process happens right on the farm: milking cows, production, processing and selling the fresh ice cream from the Dairy Barn. Nittany Valley Creamery features more than 20 different flavors of ice cream sold in pints, quarts and 3-gallon containers, hand-dipped for cones and dishes. Sundaes and milkshakes are also on the menu. For a unique treat, try a whoopie pie ice cream sandwich.
Wasson Farm Market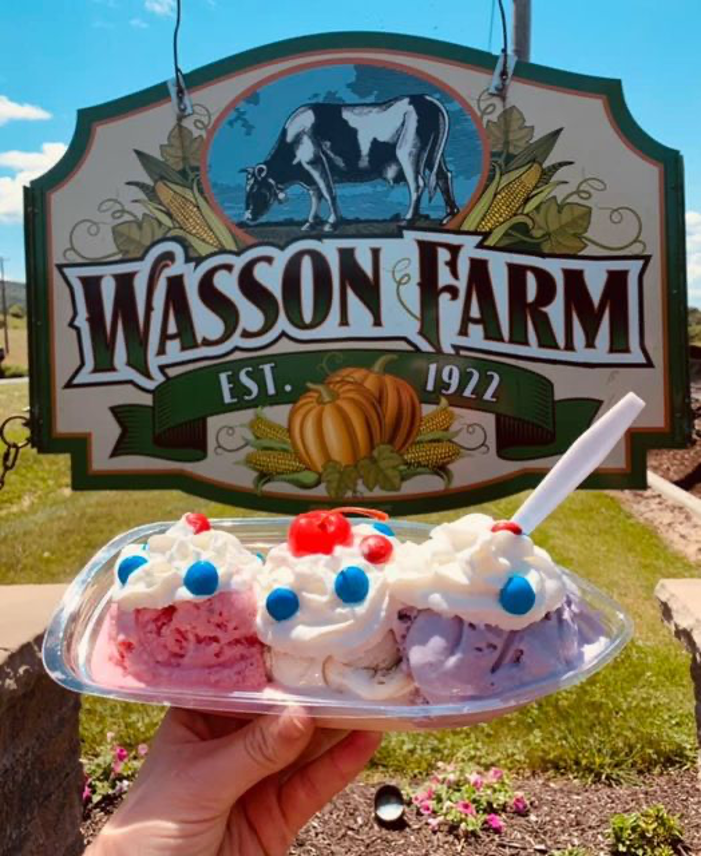 Wasson Farm is a Century Farm just outside of State College. They operate as a crop farm, small dairy, and seasonal produce market offering a range of produce and other products as the year goes on, as well as having our homemade ice cream stand. When it comes to making ice cream, their focus is on the flavor. With eight full-time flavors and one flavor of the month, Wasson farm works to get the right balance of ingredients that captures their sought-out flavor. As a large family, they get an array of different opinions when sitting down to brainstorm new flavors or try the latest creation. A must try when visiting the ice cream stand is the popular peanut butter sundae.
Long Lane Farm Stand - Reedsville Creamery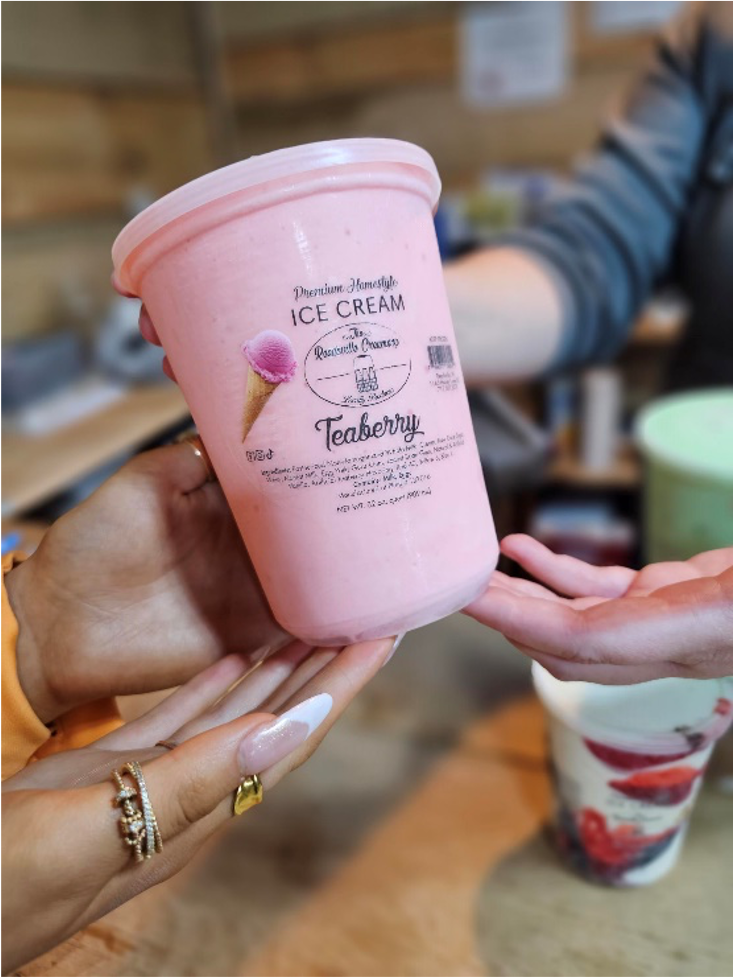 Located in Centre Hall, Long Lane Farm Stand sells a variety of ice cream flavors from the Reedsville Creamery in neighboring Mifflin County. The fresh ice cream treats are produced by the Kauffman family farm, which also produces milk, yogurt and cheese. Popular flavors served in 8-ounce cups include teaberry, butter pecan, and chocolate with marshmallow swirl. Larger containers are also available. Long Lane Farm Stand will carry 10 of the Reedsville Creamery flavors, as well as cheese curds and milk.
Make the most of your farm-fresh ice cream experience and try them all the next time you are in Happy Valley, PA.