University Wine Company
University Wine Company
540 Misty Hill Drive State College, PA 16801
State College , PA 16801
http://www.universitywineco.com
http://www.facebook.com/universitywineco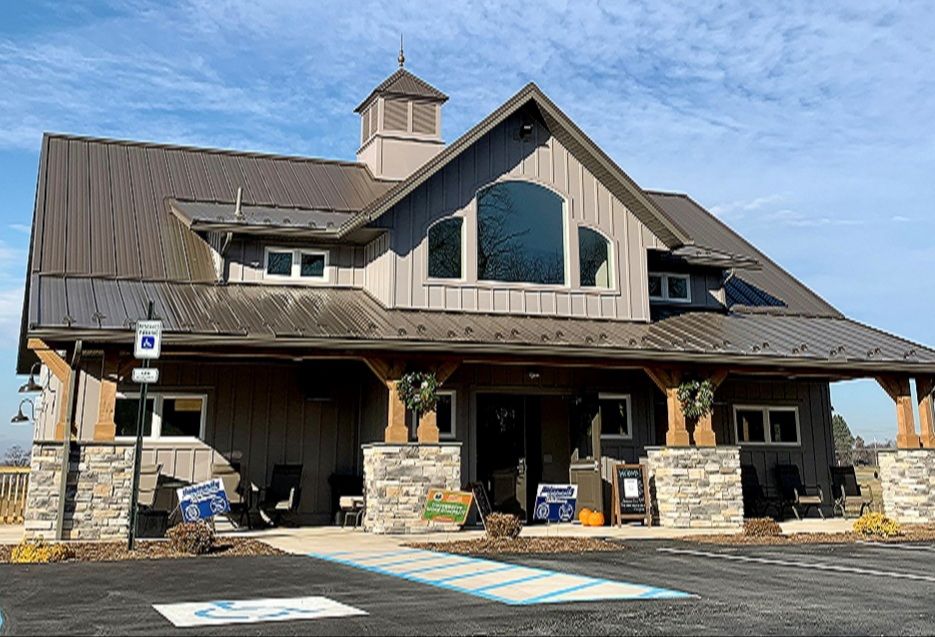 We are a family-owned Pennsylvania winery that is creating memories, one bottle at a time! A visit to our beautiful countryside location (just minutes from downtown State College) is the perfect addition to your stay in Happy Valley. Bring some friends to enjoy exquisite tasting flights, wine by the glass or bottle, or an assortment of PA craft beer. We also serve and sell U-Freeze Wine Slush—a fun, delicious way to refresh yourself any time of year.
University Wine Company has a robust event calendar: Thursdays are pizza night, with wood-smoked pizza and live music. Fridays feature local food trucks and live music. Other events fill the calendar, from wine and charcuterie pairings to succulent workshops, to art in the vineyard.
Hours of operation:
MONDAY - CLOSED
TUESDAY - WEDNESDAY: 2 p.m. to 6 p.m.
THURSDAY-FRIDAY: 2 p.m. to 8 p.m.
SATURDAY - 2 p.m. to 6 p.m.
Sunday - 2 p.m. to 5 p.m.
Tasting flights, wine by the glass or bottle, & PA craft beer available . Simple food options available. Bottles and U-FREEZE Wine Slush To-Go.
Reservations required for groups of more than 8 and still encouraged for less than 8.
Features
Visitor Parking Available
Restrooms
Handicap Accessible
Kid Friendly
Buy Products Directly
Pick Products
Free WiFi
What Is Available
Food Served
Alcohol Served
Available for Event Rentals
Event Contact: events@universitywineco.com