Mount Nittany Vineyard & Winery
Mount Nittany Vineyard & Winery
300 Houser Road
Centre Hall, PA 16828
https://www.mtnittanywinery.com/
https://www.facebook.com/mtnittanywinery
https://twitter.com/mtnittanywinery
https://www.instagram.com/mountnittanywinery/
https://www.youtube.com/channel/UCj8ivaLsw4wF_g4qtfmMxug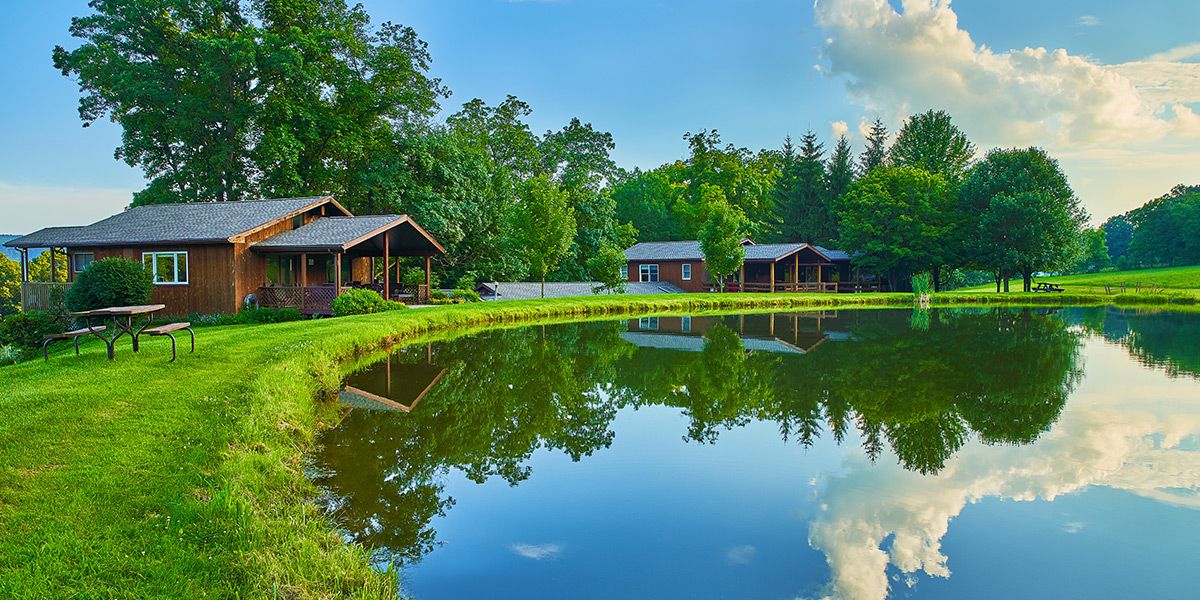 Named one of the 10 best wineries in Pennsylvania in 2023, according to TripAdvisor!
Just six miles from State College and Penn State University, Mount Nittany Vineyard & Winery is a family farm winery located above the historic village of Linden Hall. With breathtaking views across Penns Valley to the Tussey Mountain Range, you'll find the perfect setting for gatherings with family and friends. Bring a picnic, buy a bottle of wine and seat yourself at one of the many picnic tables around the pond or on our covered decks.
Our Vintner's Loft is a lovely, private room with views of the pond and lower vineyard. The Loft is the site of winery events throughout the year, including food and wine pairing events, wine trail weekends, and our annual Harvest Festival. At Mount Nittany Vineyard & Winery, wine tasting is always free. We take great pride in providing our guests with a fun and informative wine-tasting experience while they enjoy the ambiance of our beautiful setting. You can also arrange for a tasting and tour with family or friends, which includes a logo wine glass. Tour times are limited, so be sure to call ahead.
Bring your own picnic, or buy snacks from us - salami, cheeses, crackers, chocolates, pretzels, and more. We are dog and children friendly, so bring the family. Make a table reservation on our website for inside seating, outside covered deck, or pond-side.

Hours of operation (updated 9/5/23):
Closed Monday
Noon to 5 p.m. -- Tuesday through Thursday
Noon to 7 p.m. -- Friday
11 a.m. to 5 p.m. -- Saturday
Noon to 5 p.m. -- Sunday
Classes Information
Our winery/vineyard tours are educational; our staff are well-trained

Special Events
Valentine's Day Wine & Chocolate Pairing
Mother's Day Wine & Cupcakes
National Wine Day Open House
Wine & Pizza Pairing, Harvest Festival
Hallowine 5-K Run
Winemaker's Dinner
Susquehanna Heartland Wine Trail Weekends
Mulled Wine & Gingerbread Holiday Open House
Wine Glass/Bottle Painting Classes
Food Served
We sell food items - cheeses, salamis, crackers, jams & Jellies, mustards, dressings, chocolate, salsa, taco chips

Alcohol Served
We sell wine by the bottle; beer may be available at special events, if required
Features
Visitor Parking Available
Restrooms
Kid Friendly
Pet Friendly
Group Tours Available
Classes Available
Buy Products Directly
Free WiFi
What Is Available
Food Served
Alcohol Served
Available for Event Rentals