814 Cider Works
814 Cider Works
3392 Shingletown Road
State College, PA 16801
https://www.facebook.com/JLFarmandCidery/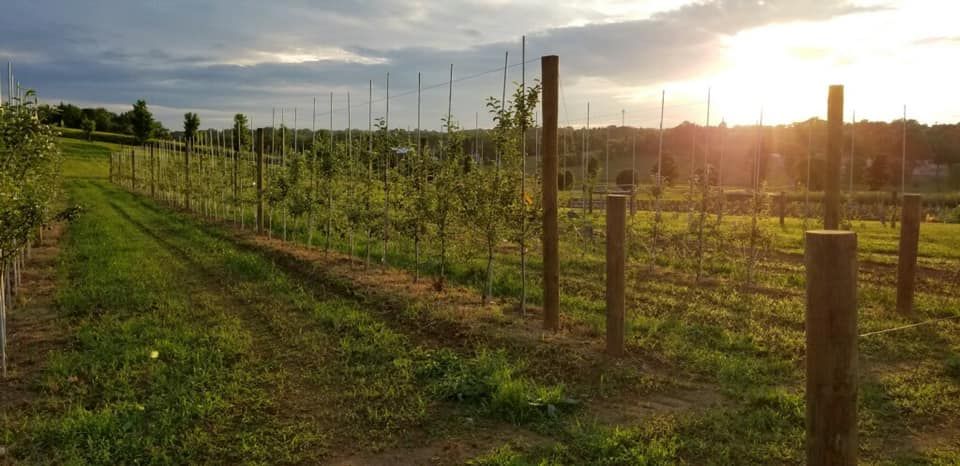 814 Cider Works is more than just another cider maker to add to the list. It's an experience, rooted in decades of passion to take what is grown on our family farm and share it with the people around us.
All of our ciders are hand crafted here at the farm and never from concentrate. Get a sample at our tasting room or enjoy at several local restaurants. No matter what your favorite cider is, we have something that is sure to satisfy your taste buds.
J&L Farm Cidery/814 Cider Works is open every weekend:
3 p.m. to 9 p.m. Friday
Noon to 9 p.m. Saturday
Noon to 7 p.m. Sunday
https://www.facebook.com/JLFar...

Alcohol Served
Making cider is an art for us. We're passionate about it. From the moment we plant a new apple tree on the farm to when we press those apples into cider, we are 100% ALL-IN. Through our tireless work ethic that has been passed down through generations, we put every ounce of our being into our products; making them some of the finest Craft Hard Ciders on the market today.
We will never make our ciders from concentrate and we will never water down our ciders to make more profit. If true craft hard cider is what you want- craft hard cider is what you'll get!
Features
Visitor Parking Available
Restrooms
Kid Friendly
Buy Products Directly
What Is Available
Alcohol Served
Available for Event Rentals